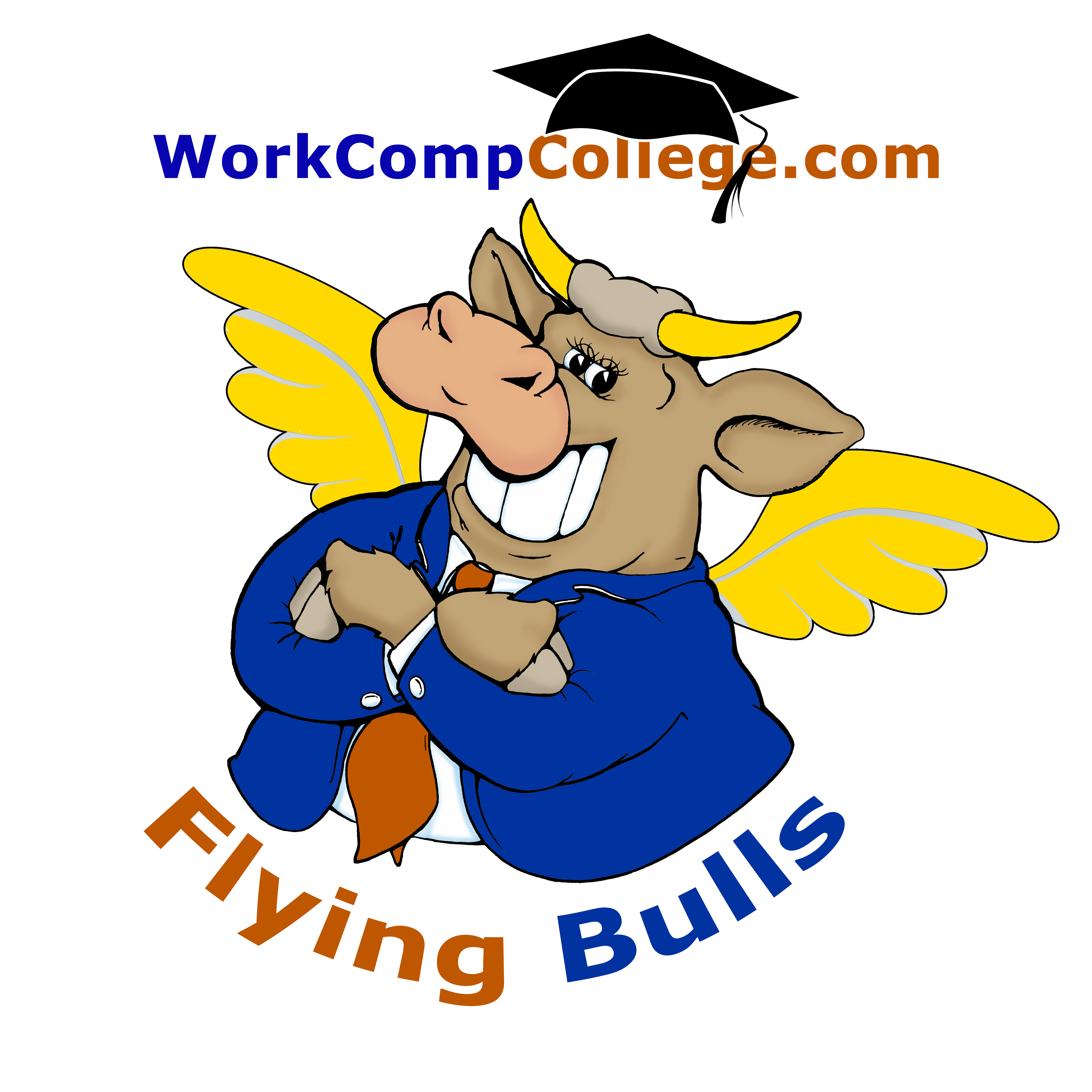 Lakewood Ranch, FL (October 11. 2022) – The virtual education system WorkCompCollege.com today announced its new athletic program, naming Gary Davis as its Athletic Director. The school's new mascot is the "Flying Bull." A series of Athletic Scholarships have also been created to pay-it-forward for the school's Workers' Recovery Professional Certification.
WorkCompCollege.com will offer 5 full WRP Scholarships every year to workers' compensation professionals who played sports either in college or professionally.
Davis, who has been more broadly known as the Executive Director of the Southern Association of Workers' Compensation Administrators (SAWCA), will be responsible for overseeing all athletic programs for the school. He says, "I am excited at the chance to create this program from literally nothing. With the help of athletic scholarships, I expect all of our programs to dominate the virtual league." Others apparently also feel that way, as Davis explains, "In fact, people have told me the WorkCompCollege.com Flying Bulls will probably be in a league of their own."
The school's founders established the program because athletic competition requires focus, teamwork, and a broad understanding of the full playing field in sometimes stressful and competitive environments. Robert Wilson, president of WorkCompCollege.com explains, "Those attributes are representative of what is required for successful outcomes in workplace injury cases and are the same qualities we are striving for with the WRP program. It is a parallel that we want to build from."
Wilson was also pleased with the appointment of Davis, saying they are confident that "we will get everything out of what Gary puts into this."
The creation of the Flying Bull mascot was the result of initial friendly competition amongst some school Board of Trustee members, most notably fans of the Iowa Hawkeyes and Texas Longhorns. The color selections for the Flying Bull were drawn from a number of NCAA Division I teams, largely as a futile attempt to keep as many people happy as possible. Ultimately, the selection appears to be a hit. Robert Wilson says, "When people who know me learn about the Flying Bull, for some reason they seem to completely get it." Gary Davis, when asked about the mascot, said, "Have you met these guys?"
While the offered athletic scholarships are real, the WorkCompCollege.com Flying Bull Athletic Program is an effort to be "playful with a purpose" in highlighting the need for improved training methods that improve outcomes by focusing on whole person recovery. That said, there are some potential virtual events in the offing. Those interested are encouraged to watch for updates from the program.
Applications for the Flying Bull Athletic Scholarship will be available in November, shortly after the WRP program is scheduled to be launched.
For more information, visit www.workcompcollege.com.